Lakeland Christmas carrier bags printed in high resolution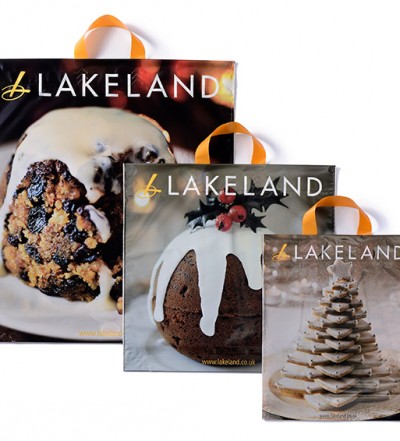 As one of the UK's home shopping pioneers with nearly half a century of experience under its belt, Lakeland offers an unrivalled collection of creative kitchenware, practical ideas for the home and garden, with inspiring gifts from all over the world.
Smith Bateson is very proud to have supplied Lakeland with its carrier bags for over 20 years. In August last year, its marketing department came to us with full colour process artwork for three designs for the company's Christmas campaign. This was the first time that Lakeland has tried this initiative and Mr Rayner, one of the owners, came to see the print pass – no pressure then!
Lakeland was very pleased with the end result and this has encouraged them to produce another design to celebrate their 50th year anniversary.
The overall result was achieved by using new Kodak HD flexo printing plates, enabling more consistent and precise quality than standard digital flexo plates. This new advancement produces exceptional high quality and high resolution flexographic printing