Christmas mailing bags for boohoo.com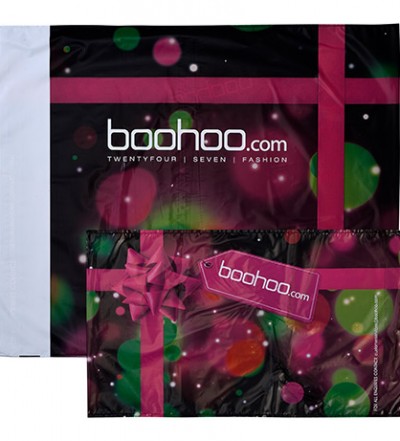 After successfully supplying printed returns bags and other packaging products to boohoo.com, the company decided for the first time to have its polythene mailing bags process-printed for its Christmas 2013 campaign.
Boohoo's marketing department produced a fantastic lively Christmas design, which reinforced its brand at a crucial trading time.
The idea came very late in the year so we engaged one of our approved European factories to produce the bag in record time.
The target delivery deadline was achieved and Boohoo was extremely happy with the end result.